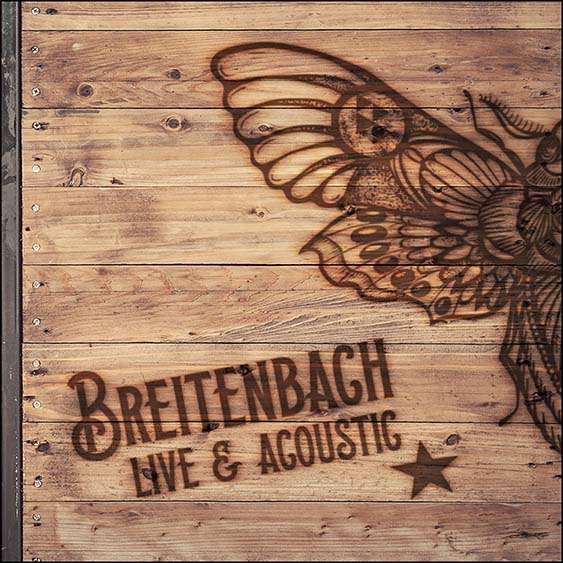 Even though the live-audience is still eager to get back to the old normal, artists and bands like BREITENBACH try to come up with new ways to stay in the game and do what they set out to do: play music!
So while in the middle of releasing one song per month in 2020, the band teamed up with the streaming- and film-company 8 DAYS A WEEK to produce a high-quality-live-acoustic-performance of 16 of their favorite songs.
All songs are available on Spotify, iTunes, AppleMusic, Amazon and many more and they will ALL be featured by video-performances!
BREITENBACH is a rockband. A german rockband with english rocksongs.
Founded in 2009 by Toby Breitenbach, Pogo TS and Robby Siemens in Frankfurt. What started out as a solo-project, turned into a real band after their first concert for which they had used the name BREITENBACH. That and the desire to release music on their own terms lead to the release of their 2011 debut-album "Starting Over".
The rock-trio released the singles "Sail Me", "Waiting", "Follow Me" and "To Eternity", played club-tours with international bands such as Dance Gavin Dance and Anberlin and finished the year 2012 with the release of their second album "ready when you are".
Following that release was another successful tour with the south-african super-rockers Prime Circle, summer-festivals, concerts and the 2013 unplugged-EP "All The Way".
In 2014 the band took a big break, which ended in 2018 with a new flow, new songs and guitarist Tim Kosack as the fourth band-member.
In May 2019 BREITENBACH released the single "Pretty Little Things" and on September, 13th the EP "On A Flow" with the second lead-track "Supersonic Fire".
On a flow was not just the title of the new 4-track EP, but also the new motto. The band headed into a new direction musically. A new writing-process brought more straight-forward rocksongs and a self-defining heavy-sound to light.
Despite the pandemic that hit the world in 2020 and just a few options to be on stage, they had released one song per month until January 2021.
Creatively and in the whole production-process BREITENBACH are absolutely independent and so there is more to come and in line for 2021!
Throughout our band-history we have released a few albums, singles and EPs. In 2021 we will release two albums! For once "Live&Acoustic" is a live-album, which we have recorded in late 2020 and secondly we will finish what we have started with the multipe single-releases in 2020 and put out our new studio-album.
We recommend you follow us on Spotify, AppleMusic and anywhere you would like to listen to our music and support us. That way you won't miss any new releases! On top you can find our whole discography so far. Dig in and enjoy!
In the past we have done some music-videos and made some live-appearances public. That is something that we will also keep doing. So check out our youtube-channel, subscribe and hit the notofication-bell, so you won't miss any new updates.
Instagram is the place where we constantly post pictures and share some insights through our stories. This is where you will mosty find new pictures and the most recent news, even the little ones. You'll see us rehearse, record or just be who we are before weg go on stage. So, if you haven't connected with us there, yet, make sure you do and drop us a message, if you like. We always try to stay in contact with you!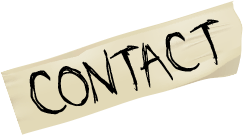 You want to book us for a gig, or want to use our music or get together for a cool idea or just want to drop us a note? We're looking forward to hear or better said read from you!
Take care and stay safe!
BREITENBACH
Toby, Robby, Tim, Pogo
Copyright © 2022 Breitenbach