Caution: high voltage 
Welcome to the power state of rock! We are POWER STATE and we're glad you dropped by. We have just started this new chapter of a band a few months ago and as of now we're working on getting new songs together. It is new, it is wild and it is exciting. It's the beginning of a thrilling journey and we invite you to join us. 
What's the effect of stomping drums, heavy guitar-riffs and melodies to sing to? You end up in a power state of rock.  
POWER STATE is a collective of four musicians of the bands THE NEW ROSES, BREITENBACH and DAS ACTIONTEAM.
Norman Bites, Pogo TS, Robby Siemens and Toby Breitenbach have formed the new band in May of 2022 and have since started working on songs for their debut-album. 
At the same time and with no time wasted they've been setting up a few single live-shows  to get the ball rolling and to grow together as a band.
With heavy weaponry in form of brand-new songs and a kick-ass attitude, they're kicking off this brand-new project now in 2022, which will undoubtedly become a force of nature. 
Orscheler Sommer, Oberursel
We're having more and more fun playing, rehearsing and kicking off this new band POWER STATE! We can't wait to get it all on stage and show you what we do.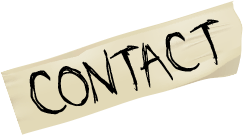 eMail: powerstate.band@gmail.com
You want to book us for a gig, or want to use our music or get together for a cool idea or just want to drop us a note? We're looking forward to hear or better said read from you!
Take care and stay safe!
POWER STATE
Toby, Robby, Norman, Pogo
Copyright © 2023 POWER STATE